Barstool College Football Round Up - New Year's Day Edition
Rose Bowl: Georgia 54 – Oklahoma 48 (2 OT):
"Siri, show me CFB porn"
Best. Game. Ever.
Me at the beginning of 2017:
Me at the end of 2017:
HUMBLE YOURSELF:
DAWGS:
Sugar Bowl: Alabama 24 – Clemson 6:
Dabo MAD!
Big. Man. DO YA THING!
Down….goes….Saban!
Gotta wonder what Ray-Ray wore out of the stadium….
Lane Kiffin was in the building, so of course, Alabama won:
Peach Bowl: UCF 34 – Auburn 27:
I don't really get this joke, but everyone loves a good Alabama inbred joke: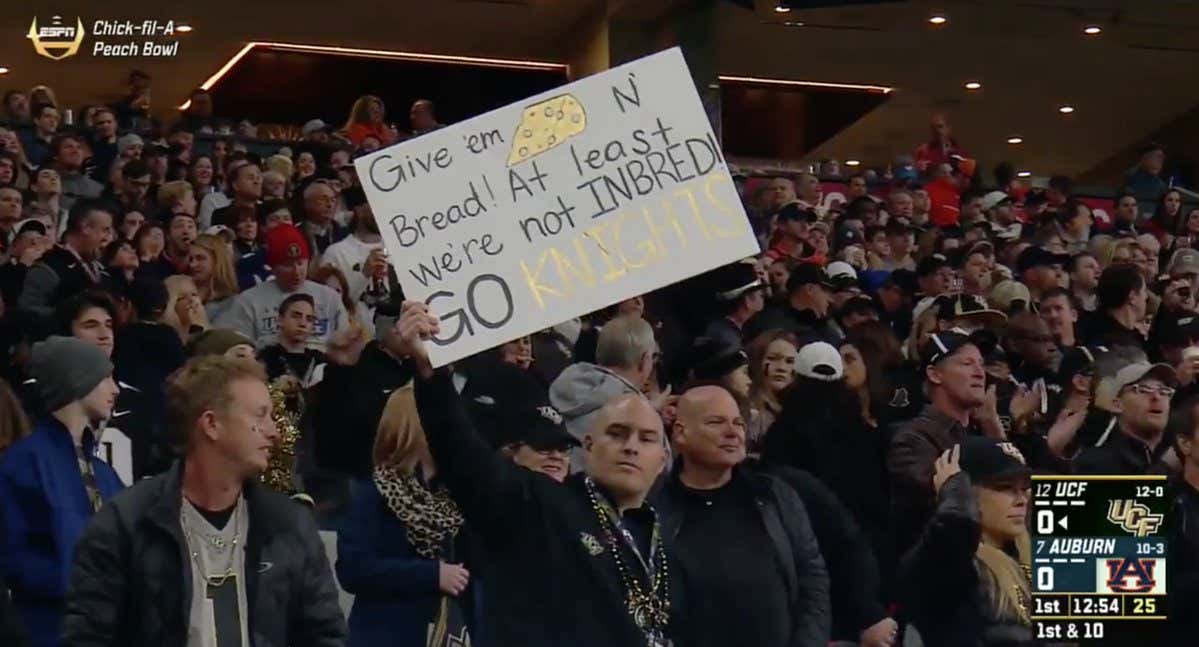 Give Mac Loudermilk the damn Heisman:
Outback Bowl: South Carolina 26 – Michigan 19
Bloomin' DAMN Onion:
Bad times for Michigan Men everywhere:
Hey, they'll always have the moment when the kid Jim Harbaugh slept over with grabbed his nuts when they were up 9-3:
Give me all of your Harbaugh takes:
Citrus Bowl: Notre Dame 21 – LSU 17:
Wait…what?