Sportsbook Releases Odds On Highest Wonderlic Score And You'll Never Guess Who The Biggest Underdog Is!
Tomorrow starts that time of the year when we all pretend to care about 40 times and how little times the top QB can bench 225 LBs. The NFL combine starts tomorrow in Indianapolis and Bet DSI released some odds on the events many top prospects will be competing in. Those included:
People will bet on anything that is NFL related. More people will watch guys running around in spandex this weekend than most NHL hockey games, so you can't blame Bet DSI putting up some action. The two examples above were buried throughout the many odds they released. The first odds you see related to the combine were very curious: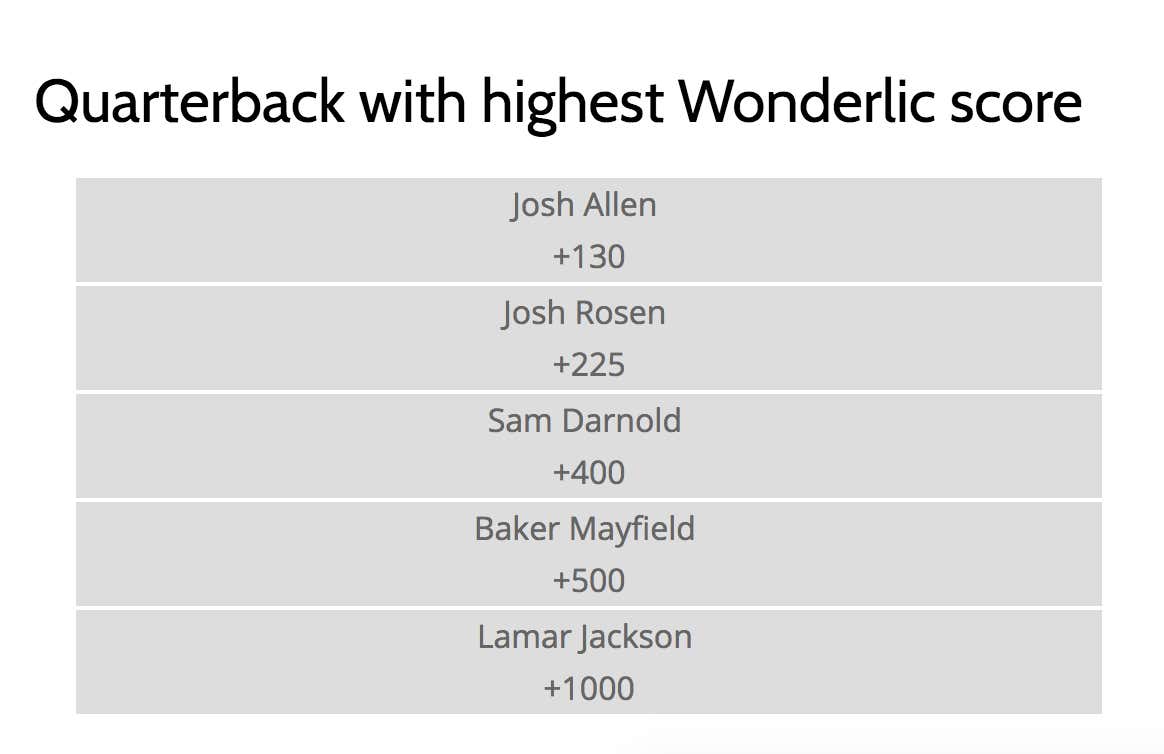 Hmmmmm I wonder why Lamar Jackson is at the bottom of that list?!
Maybe Josh Allen's massive hands and how good he looks in shorts correlates with a phenomenal IQ, but Wyoming isn't known for its fine academics. They rank 181st in National Universities, while Louisville ranks 165th. Having Josh Allen almost even when Lamar is 10/1….maybe there's something different between them that I'm missing.
Josh Rosen at +225 is free money by the way, so if you are such a degenerate gambler that you are going to bet on Wonderlic scores, I would 100% take Rosen. He majored in Economics at UCLA, a top-20 national university. He, also, found a way to have a damn hot tub in his dorm room, so that's got to count for something:
Rosen, also, grew up going to a country club in Manhattan Beach, California. You may hate people from country clubs, but think about all the kids from your high school who belonged to country clubs. Now think about how good they did on standarized tests. My point stands.