Jeremy Pruitt On Why He Won't Be Playing Music At Practice: "I Don't Think They Play Music During The Football Games"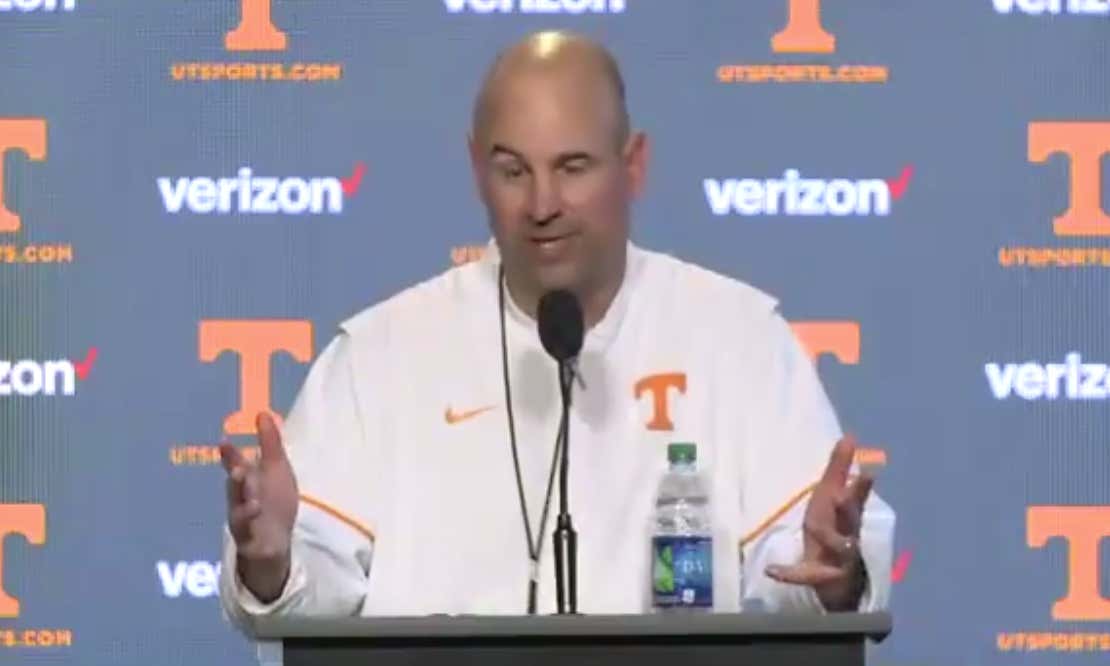 Playing loud music during practice is a common theme throughout many college football programs and NFL teams. Coaches believe it mimics crowd noise, others believe it keeps the players more focused. New Tennessee head coach Jeremy Pruitt isn't included in that group:
"I don't think they play music during football games. I've never heard it, maybe they do. I like to coach, and I like for the people to be able to hear me when I do coach,"
That's what we call sweet and straight to the point. The #FootballGuy way. Must be refreshing for Vols fans everywhere to hear such a simplistic view of the football world, instead of one littered with "champions of life" and "5-star hearts."
At the 0:10 mark of the video, Pruitt says "I dern sure don't want music out there where they can't hear what I'm saying." I have never used "dern" in a sentence, but I am more than excited to put that word in my arsenal. Southern as hell.
I, also, love how Pruitt raised one of his eyebrows while talking: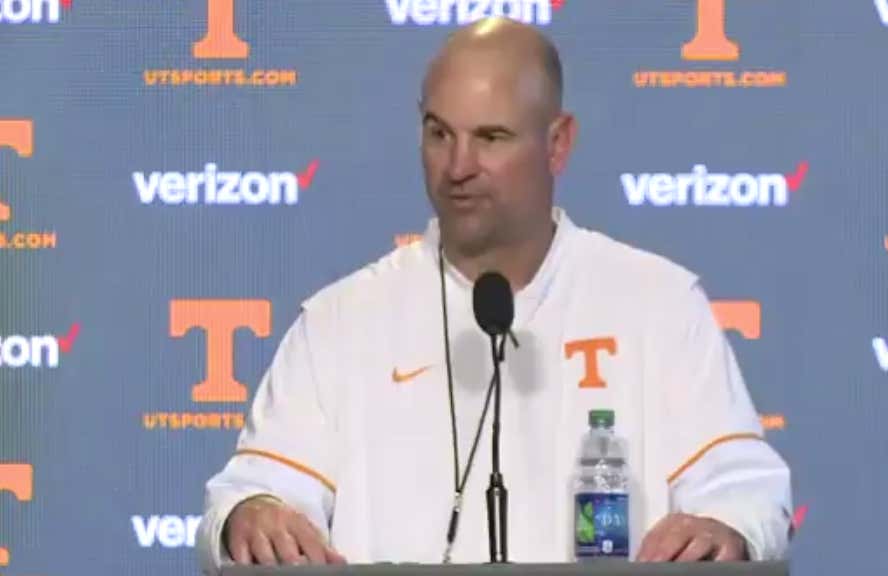 Always been amazed by people who can raise one eyebrow like this and keep the other one unmoved. A true villain move. I hope Pruitt pulls this out more and more throughout his time on Rocky Top.
Using "dern" instead of damn, raising your eyebrow to show disgust in a media members question and not knowing what asparagus is, the Jeremy Pruitt way:
P.s. Throwback to when Sweet Home Alabama was playing much to Butch Jones displeasure: 
Funny looking back on it and seeing Butch in Alabama now…as an intern.