Four Mississippi State SEC Bro's Arrested After (Allegedly) Breaking Into Alabama's Football Facility #ItJustMeansMore
We've got an SEC-on-SEC crime folks!
Tuscaloosa News-Four Mississippi State University students were arrested after police said they broke into the Mal Moore Athletic Facility and stole memorabilia last week.

According to court documents, the four young men were caught on surveillance video breaking into the complex at 1102 Coliseum Drive at 2:17 a.m. the morning of April 4. A UAPD officer wrote in charging documents that items stolen included "various items of memorabilia from within."

UA Police obtained warrants to charge each suspect Friday. Documents indicate each was arrested on a felony third-degree burglary charge Monday and released the same day on $7,500 bond.

…..

The students arrested include Samuel Tanner Fittes, 21, of Columbus, Mississippi; John Thomas Badley, 20, of Laurel, Mississippi; Joel Harper Hudnall, 20, of Madison, Mississippi; and Joshua Jordan, 21, of Starkville, Mississippi.
These two are peak SEC: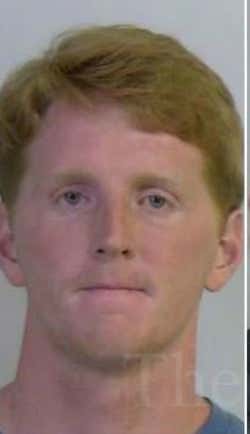 If you go into a barbershop and say "give me the SEC haircut" this is what you will get. Every white QB to play for Alabama has had this exact haircut at one point in their life.
John Parker Wilson:
Greg McElroy:
AJ McCarron:
Jake Coker:
Brodie Croyle:
Another way to describe this haircut is the "Tucker Carlson:"
If you go to an SEC tailgate, you'll see this haircut everywhere you look. You'll be asked "who do you know here, bro?" by this haircut. Don't get into a fight with this haircut, because its father is a lawyer, so you better watch out.
Here's to hoping we know what was stolen. Maybe an SEC championship trophy? Haven't seen what those look like since 1941.