When Asked About Baker Mayfield An Anonymous NFL GM Refers To Him As "That 6-Foot Jerk"
It's everybody's favorite person: anonymous NFL GM!!!!
Got em. Really told Baker Mayfield with that one. But, I've got bad news for this anonymous GM, YOU JUST MADE THE LIST:
I'm a big Baker Mayfield guy. I'll yell it from the rafters. I'm hoping for the absolute best for him in the NFL. The revenge tour he could go on in the NFL would be legendary. Middle fingers to all of the competition:
It's a shame the NFL doesn't allow players to go full XFL and change their name on the back of their jerseys, because Baker starting off his NFL career with "that 6-foot jerk" on the back of his jersey would sell out.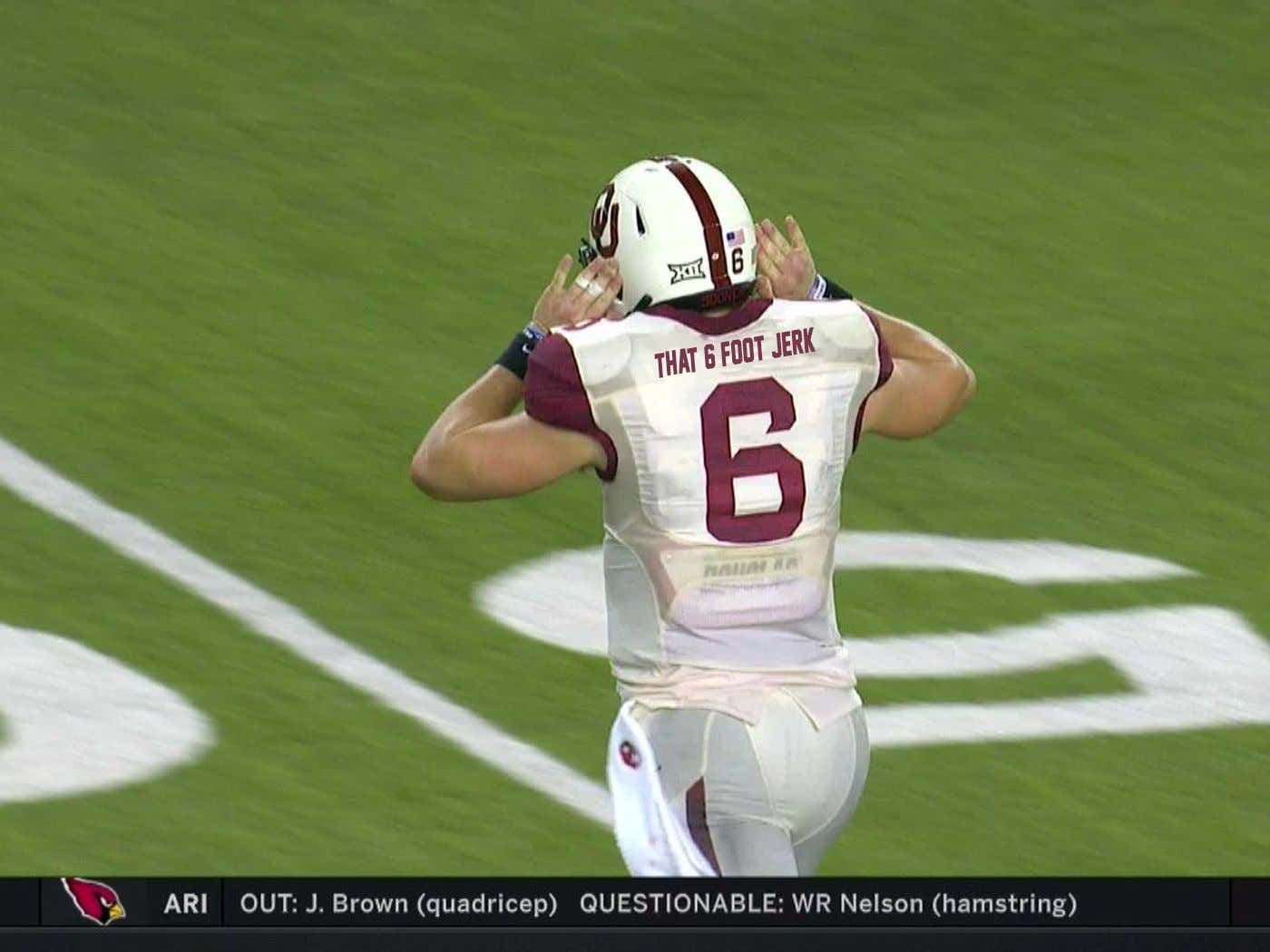 All of the anonymous NFL GM's can come together, drink their soy latte's, and brainstorm the best anonymous quote ever, but they won't beat how John Dorsey started his interview with Baker at the combine:
Sports Illustrated-Right off the bat, before the handshakes and intros, and before the Heisman trophy winner sat down, Dorsey in his booming Southern Maryland drawl fired one across the bow.

"So you like food trucks?"

Early last year, Mayfield was arrested after fleeing while being questioned by the police over a fight that occurred amidst a cluster of food trucks in Fayetteville, Ark.