Football Flavor Friday: News From Around The World Of College Football (113 Days Until Kickoff!)
Inspired by a #BloggersBlogger and the best CBB guy around, Reags, I've decided to do a little weekly roundup of the news across the CFB world every Friday. Like any major sport, a bunch of noteworthy news happens each week in college football, but it's not noteworthy enough to write a full blog on it. No need to fill up the home page with blogs about the CFB bowl schedule being released. That's what this blog will be for, some would call it a misfit blog. I'll plan on publishing this bi-weekly for the rest of the offseason until we are finally BACK in late August.
Dippin' Jim Harbaugh:
Michigan's football team is currently in France. Jim Harbaugh brought along his security blanket, aka multiple tins, to show the French what a real American is like:
I never liked how Harbaugh carries his tin in his front pocket:
Tins are reserved for the back pocket and the back pocket only.
I wonder what Harbaugh dips. He strikes me as a Copenhagen Long Cut kind of guy. You know the one that comes in a cardboard box?
Speaking of Michigan in France, seems like Jim McElwain is having fun:
Crazy Nick Saban Stat Of The Week:
247 Sports-Alabama's five-star recruits are picked in the first round at a rate of 48.3 percent, while five-star recruits that go to any other school are selected at a 17-percent clip. A five-star prospect who picks Alabama is more than doubly likely be selected in the first round than if he goes anywhere else.
Ho hum. Just another stat showing us how Nick Saban rules the world. Ho hum.
Schools With 3 Or More Players Taken In NFL Draft:
12: Alabama
7: LSU, NC State, Ohio State
6: Florida State, Georgia, Miami, Penn State
5: Florida, UCLA, Virginia Tech, Washington, Wisconsin
4: Auburn, Louisville, Mississippi State, Notre Dame, Oklahoma, Oklahoma State, Ole Miss, Stanford, Texas, UCF, USC
3: Arizona State, Boston College, Clemson, Iowa, North Carolina, Pitt, SMU, Southern Miss, TCU, Tennessee, Texas A&M
Peach Bowl Golf Tournament: 
This week was the Chick-fil-A Peach Bowl Golf Tournament, which is basically an excuse for a bunch of coaches to get together, golf, and talk about football.
Kirby Smart is such an interesting looking fella.
Speaking Of Kirby, He Is A RICH Man Now:
He deserves it. He strikes me as a man who would look at $49 million and have no idea how to spend it, but nonetheless, he deserves it.
GIVE ME A STAT, D!
The Guy Kirby Replaced Got Paid As Well:
Two years after Mark Richt was forced out of Georgia, both Georgia & Miami are happy with their coaching hires. That is great news for college football. When both of those schools are good, the sport is that much better.
Stop Saying You Are Coming For Bama!
Tennessee signed a 4-star OT this week, a big pickup for Jeremy Pruitt. You know what wasn't a big pick up for Jeremy Pruitt? That same OT going on to say that he and the Tennessee Volunteers are "coming" for Alabama:
Stop poking the beehive!!!!
Whatever You Say, John Parker:
Saturday Down South-The former Alabama quarterback [John Parker Wilson] was willing to go a step further in expressing his confidence in Pruitt, stating his belief that Tennessee could be the biggest looming threat to Alabama in the SEC — not Georgia.

"He scares me more at Tennessee than Kirby does at Georgia. Georgia is going to be good, but down the road, Jeremy scares me more than Kirby at Georgia," Wilson added.
John Parker Wilson is the perfect name for an Alabama QB. I like my Alabama QB's to have a name that makes me consider if they are a frat boy in Kappa Alpha or leading a national championship contender onto the field every Saturday.
Bowl Schedule Released: 
The bowl schedule for the 2018-19 season was released. Two things were of note:
-The semifinal games for the CFP will be held on Saturday, December 29th. I am a firm believer in the CFP semifinals always being held on New Year's Day. It just feels right when it's held on New Year's Day. At least it's better than New Year's Eve. That was a disaster.
-The degenerate gambler's delight Hawai'i Bowl will not be on Christmas Eve this year, and I, for one, am very disappointed. What am I supposed to do, hang out with my family?!
New NCAA Uniform Rules:
Gotta keep the workers in check!
Meet USC DB Yoofi Quansah: 
He spent the last 5 years managing a full course load, 20 hours of training per week, two internships as a software developer and was an active member of USC's chapter of the National Society of Black Engineers. He'll graduate next week with both a bachelors and masters degree in computer science. Here's an awesome article on him.
I think you have the time to get your fat ass off the couch and go to the gym, huh?
Georgia-Clemson annually? Whaaaaaa?
CBS Sports-Clemson and Georgia are separated by 78.5 miles, and Tiger coach Dabo Swinney wants one team to make that trek every single season.

According to The State, Swinney wants to restart a dormant rivalry that once defined southern football.

"Absolutely," Swinney said according to the report. "I think it'd be great for both fan bases. I've said that for a long time. We're going to play somebody like that every year. We go to Texas A&M this year, then they come to us. We played Auburn a bunch of times. So I think that would be great."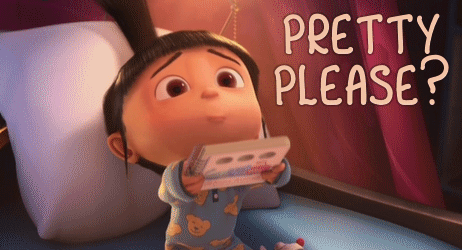 The Clemson Insider-Clemson athletic director Dan Radakovich told The Clemson Insider Wednesday that an announcement of a Clemson-Georgia series in football could come as early as this summer.

Radakovich confirmed a report earlier in the day that Clemson and Georgia have had discussions about working something out. Georgia athletic director Greg McGarity told the Athens Banner-Herald earlier in the day the two schools were trying to work something out sooner rather than later.
YUP!!!!
Penn State Top Freshman Has Baby:
18-years-old. Gods plan is one way to put it.
Ex-Kansas State Player Now Making Tackles As Cop:
Fox 4-A Carrollton police officer who played Division 1 college football put his speed and agility to good use when it came to taking down a suspected purse snatcher.

Rookie Officer Kip Daily is a former Kansas State defensive back who caught a suspected mugger during his first day on the job on Wednesday.

Heather Carlton was in a Carrollton grocery store parking with her two young daughters when she was robbed.

…..

With the officer's background in college football, running extremely fast is something the rookie officer does quite well. Officer Daily jumped out of his squad car after the officer he was with told him to go for it and go get him.

The officer was able to quickly capture the suspect and got Carlton her wallet back and her cell phone. She says her two small children never knew anything bad happened.
The wizardry of Bill Snyder lives on!!!
A Little Troll: 
Some on Twitter were freaking out about this, but it seems as if it was a harmless joke. Oregon State has three former Hawai'i coaches on their coaching staff, so it looks like they sent four pamphlets over to the 4 main Hawai'i coaches as a little troll. Nonetheless, #leakydam and #sloppybeavers are two great hashtags.
It is funny to think about Oregon State coming up with a plan to recover from the bottom of the chambers of the Pac-12 and deciding upon recruiting players from Hawai'i.
Imagine going from Hawai'i to Oregon. Blah.
Couldn't Have Gotten A Better Sculptor? 
Looks like they hired Ronaldo's sculptor:
At least Twitter had fun with it:
Until next week: 113 days away!!