RIP LSU Superfan Big Lee, Who Was Shot Dead By Neighbor After Spraying Him With Gardening Hose #ItJustMeansMore
Lee Martin has been known as "Big Lee" by LSU fans for years now: 
(I HIGHLY suggest watching that video. Big Lee may be Coach O's long, lost brother)
Unfortunately, Big Lee passed away this past weekend after a decade-plus dispute with his neighbor ended with murder:
NOLA.com-The man shot dead Saturday morning (May 5) on Bonnabel Boulevard in Metairie has been identified as Lee "Big Lee" Martin, the LSU superfan known for elaborate displays of purple and gold decor in front of his Bonnabel Boulevard home

….

Lopinto said the shooting was the result of a dispute between Martin and his neighbor, Wayne Higgins, 78, who lived at 619 Bonnabel Boulevard. The two had an "ongoing feud for over 10 years" that escalated Saturday morning, he said. Lopinto said the neighbor is currently in custody.

"They fight nonstop over anything and everything," Lopinto said.
If I'm going to get into a dispute with a neighbor, he/she has to be under 60-years-old. When people get older and retire, often all they have in their boring life is their land and they protect it like it's life or death. The dimensions of their driveway and whether or not a branch of your tree is on their property is their Armageddon. That's what happens when you get older. It's a fact. Don't feud with these people. It's not worth it. If you take anything from this blog, take that.
Lopinto said authorities have obtained video from a neighboring house that shows what occurred leading up to the shooting. In the video, which has not been released publicly, Lopinto said Martin appears to be watering palm trees in his yard as his neighbor, now identified as Higgins, pulls out of his driveway in a black truck. He said the video showed Martin turning and spraying the vehicle with water from the hose.

Lopinto said the video shows the neighbor stopping his vehicle and rolling down his window. The two men then appear to exchange words before Martin sprays the inside of the car with water, he said.

The neighbor exited the vehicle with a gun and shot Martin, Lopinto said.
If I was given the task of creating the most SEC death possible, I don't think I could even come close to this. That's why the SEC means more: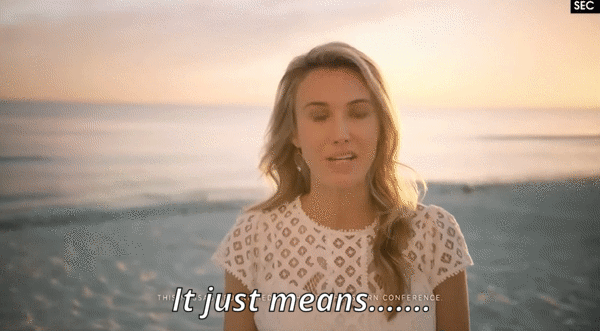 Big Lee went out to water his palm trees (which apparently exist in Louisiana?) on a Saturday morning and the next thing he knew he was dead. As I just said, you couldn't script this if you were paid to. Straight out of Fear Thy Neighbor on A&E:
Kirkly said Martin and Higgins had a long-running feud and that Saturday's shooting is "something we kind of suspected might happen eventually."
Hahahahahahahahahaha imagine hearing your neighbor has been shot and killed by another one of his neighbors in an incident that included a damn water hose and thinking "oh, that's something we kind of suspected might happen eventually." You can't make this stuff up!
Martin, a Metairie tow truck driver, was known for the LSU-themed decor that filled his yard and his home and has been featured in various publications, including NOLA.com | The Times-Picayune. One of his big trucks, emblazoned with his nickname and equipped with a lift kit, was almost always parked in front of his house.
Nobody deserves to be killed after a harmless act such as spraying someone with a garden hose, but it appears if it was going to be someone it was going to be Big Lee: