Barstool's Champions League Preview – Matchday 6a (aka The "Thin Line Between Liverpool & Failure" edition)
Sam's Soccer Safe Space For Stoolies
Hi haters,
Last matchday. Eight of the 16 places in the knockouts are spoken for so… if you do the math and carry the one… that means we still got eight spots up for grabs. That means lot of games that matter are coming up over the next two days, but perhaps the biggest of them all happens not only today – but today in the 11:55am CT kickoff slot because the UEFA schedule makers HATE me. No time to lose. Let's get to it…
[After a little babymaking music to set the mood]
***********************
CHAMPIONS LEAGUE
Group tables as things stand right now:
And the last slate of group stage games on deck this week:
***
TUESDAY'S PICKS
Salzburg [+300]
Liverpool [-140]
Draw [+330]
Huge game. Liverpool is in the midst of a dream season. And yet a loss today could potentially mean they will be playing Europa League games in January – and suddenly the entire situation feels a whole helluva lot different. Situation is pretty straightforward: Liverpool win and they finish on top of the group. If they lose by a couple goals (and Napoli beat Genk) they could finish third.
Liverpool have the talent to beat the hell out of anybody. I have been saying it for weeks though that they just haven't been playing that well lately. Results have been great, no question, performances have been surprisingly dicey. If I am a Liverpool fan today I'm nervous. Klopp has a largely first choice XI – assuming you are good with Dejan Lovren alongside VVD at CB – out there today, so that's nice. There is no secret to stopping Salzburg. Jesse Marsch is going to have them going balls to the wall from the first minute but their offense tends to eventually flow through Erling Haaland up top. Kid (literally a child) has about 17 million goals this season including scoring in every single Champions League game.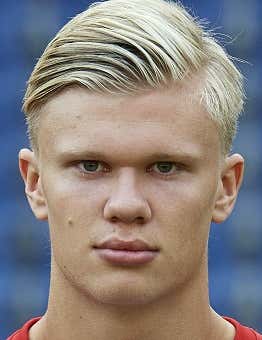 Dude wasn't born. He was recreated from Rocky IV.
If VVD and (gulp) Lovren can blanket him, Liverpool should be good to go. Easier said than done. I'll say it one more time for posterity's sake. I'm a little nervous for the Reds. Salzburg are no joke. Great value pick. But I'm tired of saying "this is the game Liverpool get tripped up" and watching them allllllmost get tripped up but pull it out. I'm all set on that. Liverpool to win 3-2.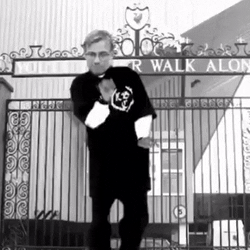 **
Napoli [-600]
Genk [+1300]
Draw [+605]
Napoli lock in a spot in the knockouts with a win over Genk. Yes, I know their form has been terrible lately. But c'mon. It's Genk. At home. Napoli to win 2-0.
**
Ajax [-175]
Valencia [+385]
Draw [+320]
Valencia might be a trendy upset pick since they have been playing a LOT better lately after shitting the bed out of the game this season and Ajax just inexplicably lost to something called Willem II last week… but don't let that fool you, Ze Dutchies are a WAGON and have been saving their energies for this game. Pray for Ballennnnthia! LOCK OF THE DAY: Ajax to win 3-1.
**
Chelsea [-550]
Lille [+1350]
Draw [+575]
The Blues have been a little all over the place lately, losing to West Ham and Everton, which is to be expected for such a young team. Lille have won their last three games 1-0 against things like Mustard (Dijon) and Tiddies (Brest). The Babyjesus plus Tammy Abraham are a different ballgame. Chelsea to win 2-0.
**
Inter [-175]
Barcelona [+400]
Draw [+350]
I am so tempted to pick Barcelona PURELY because of the value of getting a team that good at 4/1 odds anywhere anytime against any opponent. But then their XI came out and it is Messi-less. Okay, never mind. Still pretty good value. Not great value. Inter at home needing a win against a weakened Barcelona with nothing to play for. Inter to win 2-1.
**
Some additional picks to increase the statistical chances that I eventually get one right maybe:
• DORTMUND 4-1 Slavia Prague – BVB are even on points with Inter and thus highly motivated to win and hope that Barcelona don't hand the Italians three points. Pray for Slavia (unless Inter score a couple early goals and BVB start moping around… but that's too many what-ifs for me).
• Lyon 1-1 RB Leipzig – RBL just need a draw to go through but unfortunately their team isn't exactly set up to bleed a game dry the way that, say, Diego Simeone's Atletico have done time and time again. I still think they find a way do to it, even on the road against a highly motivated Lyon side.
• BENFICA 2-1 Zenit – Ze Russkis have a good chance of advancing into the knockouts with a win but they are visiting a Benfica team with an outside chance of sliding through the backdoor themselves… or at least of staying alive and parachuting into Europa. Never ever bet against the Portuguese in a situation like that. Never. Ever.
*****************************************
Reminder: More Champions League tomorrow.
Holler,
Samuel Army