Bet On Hawks & VGK With Tonight's Spittin' Chiclets Props
We still have a three-horse race for the 4th seed in the Central between Nashville, Chicago, and Dallas with about 10 games left on the schedule. Tonight you can bet that Kane & DeBrincat each record a point and the Blackhawks win. For every 100 risked, you win 210 if it pops (boosted from 165).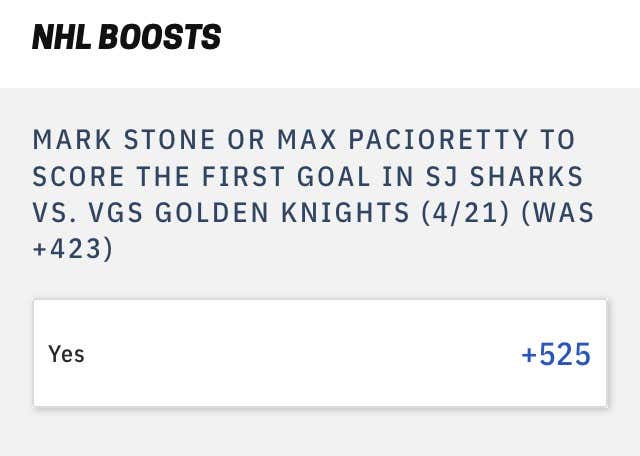 In tonight's NHL Boost, you can bet that either Mark Stone or Max Pacioretty scores the first goal in the VGK/SJS game. If you risk 100 and either guy scores the game's first goal, you win 525 (boosted from 423).
Gambling problem? Call 1-800-GAMBLER